Crooked Tail Cat Cafe
SAVING CATS . CREATING SMILES . SINCE 2017
We believe that all pets deserve a good home, which is why we have teamed up with a local rescue group. The cafe provides a charming and relaxing atmosphere for the adoptable cats to showcase their personality and to just be cats! If you are looking for a new best friend, or if you cannot have a pet of your own and just want to pet some cats, we are here for you!
We provide kitty matchmaking services as well as the therapeutic effects of spending time with cats. Each time you visit our cafe you support and keep our rescue efforts going.
We are committed to the well-being of animals, providing coffee, tea and other treats, and to the idea that one day all animals can get a loving furrever family.
Plan your visit today.
Hours of Operation:
Monday: Closed for catnaps
Tuesday - Friday: 12:00pm - 8:00pm
Saturday 12:00pm - 9:00pm
Sunday 12:00pm - 6:00pm
I'm a purrmanent resident at the Crooked Tail Cat Cafe. I was rescued off the streets and I keep all the boys and girls under control at the Crooked Tail. If you're lucky, I may decide that you are worthy enough to have me sit in your lap
STATUS: AT HOME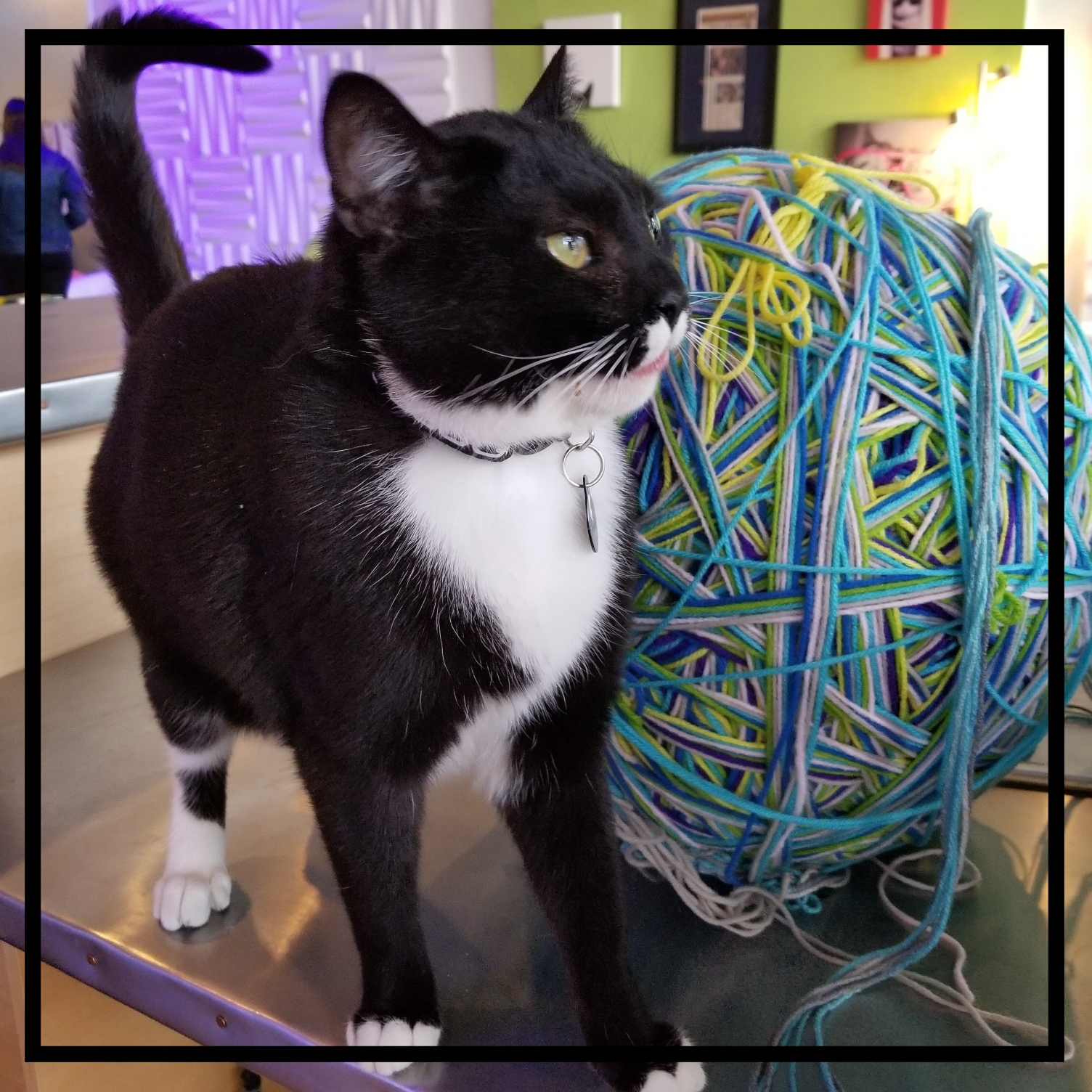 My name is Franklin and I'm the special guest at the Crooked Tail. My tail is also the namesake of the cafe. Won't someone please come play with me?! I'll give you a hug and love you furrever.
STATUS: AT HOME
If you would like to book your reservation to secure your spot in the Kitty Lounge, please use the link above. We recommend booking for visits on Friday, Saturday, Sunday and for large groups. We also recommend that you check our availability by following the link above for any time slots that are blocked off for events before trying to walk-in.
If you prefer, we do accept walk-ins on a first come first serve basis but we cannot guarantee entry into the Kitty Lounge without a reservation due to our seating limit.
As always, our coffee shop is open and free to the public if you prefer to get a drink, wifi and enjoy a regular coffee shop experience (no cats allowed in this area).
We also offer a special 30-minute rate for a visit to the Kitty Lounge for only when there is walk-in space. We are unable to take reservations for 30-minute visits.